Day Trip
Boat Trip on the rivers Dijle, Ruppel and Schelde
Thursday August 14th
start: 13:00
end: 22:00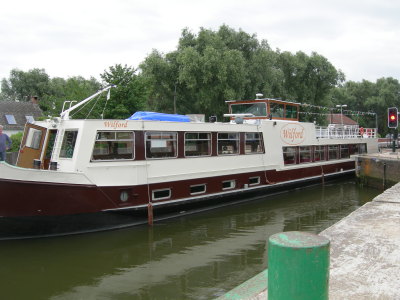 Embarking
We will board the boat in Mechelen at the "Rode Kruisplein". This is on the other side of the road of brewery "Het Anker" where the social event will take place.
Open Street Map link
View Larger Map
Route
We will go downstream the Dijle and the Rupel until we reach the river Schelde, the longest river in Belgium. There we will go upstream to a green area in the town of "Buitenland" where we will have a nice walk.
Food and Drinks
The chef on board the Wilford will serve us a varied number of dishes, inculding vegan. Coupons for 7 free drinks will be given to each person on board.
Registration is mandatory!
Because there is a legal limit on the number of people that are allowed on board the number of participants is limited to 150 people. You can register using the Akademy registration system on the Attendance tab, under Extras.