Sponsors

Our Sponsors
Hosts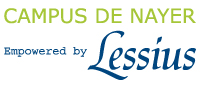 Lessius is a Flemish university college located on four campuses in and around the city of Antwerp. It is a member of the K.U.Leuven Association, the network of institutions linked to the University of Leuven which was founded following the 2003 reorganization of higher education in Flanders. At present, Lessius comprises six departments, offering numerous degrees in the areas of Applied Engineering (MA level, Campus De Nayer), Technology (BA level, Campus De Nayer), Business Studies (MA level), Applied Language Studies (MA level), Speech Language Therapy and Audiology (BA level) and Applied Psychology (BA level). The school has approximately 4,500 students and 280 academic staff.
Platinum Sponsor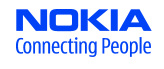 Nokia is the world leader in mobility, driving the transformation and growth of the converging Internet and communications industries. Nokia makes a wide range of mobile devices and provides people with experiences in music, navigation, video, television, imaging, games and business mobility through these devices. Nokia also provides equipment, solutions and services for communications networks.
Gold Sponsors

Canonical the commercial sponsor of Ubuntu and Kubuntu, is committed to the development, distribution and support of open source software products and communities. World-class commercial support is available through Canonical's global support team and partners. Canonical works with the world's leading IT companies to deliver Ubuntu to the world.
Kubuntu is a free, user-friendly operating system based on the K Desktop Environment and on the award winning Ubuntu operating system. With a biannual release cycle and at least 18 months of free security updates for each release, it is the secure, stable computing environment you've been waiting for. Its community-driven development and pervasive availability are grounded in the concept of "humanity to others."
Kubuntu is not possible without its community, because its projects are designed, created, and implemented by a diverse community of users. Individuals and teams provide the code, artwork, documentation, and technical assistance in addition to promoting Kubuntu to a wider audience.

Novell is a global leader in enterprise class software and services, with over $1B in sales and 100 offices around the world. We got there by providing a flexible combination of open source and commercial technologies, based on open standards. We help our customers manage, simplify, secure, and integrate their IT systems. This helps them lower cost and complexity while at the same time increasing return on their investment.
Novell provides global services and support and has a strong history of innovation and world-class engineering. We also build customer solutions leveraging our network of over 800 technology partners, 900 training partners, and 3,200 solution providers. Software for the Open Enterprise from Novell. There's more to Novell than you think.
Silver Sponsors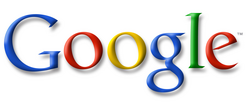 Google is a proud user and supporter of open source software and development methodologies. Google contributes back to the Open Source community in many ways, including source code, project hosting on Google Code, projects for students including Google Summer of Code and the Google Highly Open Participation Contest, and support for a wide variety of projects, LUGS, and events around the world. Learn more at http://code.google.com/opensource/.
Bronze Sponsors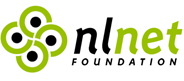 NLnet is a non-profit foundation with a mission and a philosophy. Its mission is to advance and innovate network technology. Its guiding philosophy is Open Source: free availability of technology.
NLnet supports a wide range of projects and activities, varying from software development and scientific research to spreading information by means of workshops, hackathons and conferences. In addition NLnet supports relevant organisations like ISOC, FSF, FSF Europe and FFII. Please visit the website http://www.nlnet.nl/ to get a good feel for what NLnet is doing.
All results of NLnet supported activities are made freely available under open source software licenses for further development, deployment and distribution. The Internet once started as a cooperative community, and NLnet wants to honor and continue that tradition.

NLUUG is the association of (professional) Open Source and Open Standards users in the Netherlands. Since the late seventies, the NLUUG has brought together the community of systems administrators, programmers, researchers and IP network professionals. The primary goal of the NLUUG is to extend the application of, and knowledge about, open systems and UNIX.