How free/open source development leaves a trail to research
Speaker: Karl Beecher
Historically it has been difficult to empirically establish reliable facts about software development and evolution. E-type software systems were often developed according to a proprietory model, making it far from trivial to gain access to the software; even when this is achieved, the problem of external validity (being able to confidently generalize from the results of an analysis) still remains to be overcome.
However, the ascent of widespread and well-organized free/open source software development has been a great enabler to research into software development and evolution. Not only does the widespread availablity of projects make it much easier to obtain them and, by extension, to generalize from anaysis, but the tools and practices that facilitate open distributed development for purely pragmatic reasons have provided researchers with a wealth of information to analyze.
Here we demonstrate work done by the CROSS team at the University of Lincoln in gathering, processing and analyzing data sources to provide process and product metrics, and establishing conclusions about open source software evolution based on the results.
Karl Beecher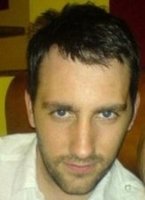 Karl Beecher is a research student at the University of Lincoln, UK where he is a member of the Centre of Research on Open Source Software.