Standardising accessibility ─ a game changer for Free Software?
Speaker: Olaf Schmidt
Open Standards have become increasingly important for the Free Software community. Among both developers and users of software, there is an increading awareness that information can only be safely exchanged and preserved if the file formats are standardised and truly open.
The next hot topic for Open Standards might be "accessibility":
How can we make applications usable on a large number of widely different devices (e.g. sub-notebooks and mobile phones)?
How can we unleash the potential of the Free Software for users that rely on accessibility aids such as braille devices or screen readers (blind users), extremely large screens (partially sighted users), one-button switches (users without hands), ...?
How do we ensure that the different solutions for accessibility interoperate?
How do we make it easier for governments to deploy our software without violating anti-discrimination laws drafted to protect users with disabilities?
How can we benefit from these laws if we fully embrace accessibility?
The first part of the talk will be an overview of typical accessibility barriers in software.
The second part will be a description of current accessibility standardisation activities (OpenAccessibility of the LinuxFoundation; W3C Accessibility; Microsoft and AIA) and of their relevance for KDE.
Olaf Schmidt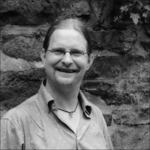 Olaf Schmidt has been involved with KDE Accessibility since 2002. Since then, he has often represented KDE at standardisation meetings and in technical talks with other accessibility teams.
Media
Slides (ODT)
Slides (PDF)