digiKam
Speaker: Gilles Caulier
I would to make a presentation of digiKam 0.10.0. This release is dedicated to KDE4 and planed for this end of 2008. I would to talk about these new features :
- Multiple roots album support. - New Database and Search engine. - Network transparency for database. - New Advanced search tools based on main photo metadata - Fuzzy Search tools based on Haar wavelets (sketch template query, find similars images, find duplicates images). - GPS Search tool based on marble widget to find images over a map. - XMP metadata support everywhere. - Solid, Phonon, Marble support. - Lens distorsions auto-correction tool based on LensFun.
And talk about the future plans and all pending tasks to do before to publish 1.0 release :
- Backup/restore tool. - Actions list management. - Versionning management. - Batch Queue manager. - Neopumuk support. - DNG writting mode. - RAW metadata writting support.
Gilles Caulier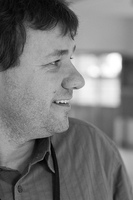 I'm working in OpenSource since 2002. I became lead digiKam developer and coordinator in 2005.