Step: interactive physical simulator for KDE
Speaker: Vladimir Kuznetsov
Having a good suite of educational programs is very important for KDE and Free software in general. Of course not every KDE user uses them since most of them are aimed to children and students. But exactly this makes them so important: every child who knows and likes KDE from the school can later became a long-temp KDE user and even contributor.
KDEEDU is one of the best free educational software packages out there. It covers almost every subject in a school and even more. Since 4.1 it will have a program to cover one new subject: physics.
In this presentation I'm going to introduce Step: a new interactive physical simulator for KDE. I will show how it makes studying physics really fun. Using Step one can easly visualize and simulate complex physical experiments and obtain presice answers to compare with theoretical results. But Step can also be fun even for those who don't know much about physics, actually we currenly have a GSoC project to make a game based on it (taking some ideas from the popular "The Incredible Machine" game). The second Step-related GSoC project aims to make Step usable for all ages by making several different user interfaces on top of it.
I will also talk about the benefits that Step has from being a part of KDE, ranging from an excellent library to the solid project infrastructure and wonderful community.
Vladimir Kuznetsov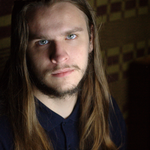 My name is Vladimir Kuznetsov. I'm a student studying physics and the original author of Step. Since early 2007 I'm involved in kdeedu. In 2007 I've taken a part in GSoC as a student working on Step and this year I'm participating as a mentor.